Creative Research Grant?
Each issue of Business Magic!ô features a photo from my personal "Humor File" containing funny things I have collected from around the world. I recommend you create your own Humor File; put into it whatever you find that is funny to you; and, when you are stressed, open up your file and look through it. It works like magic to help reduce stress - and it's cheaper than therapy!

Here is more !link_fun for you to enjoy.
2. Creative Ideas from the Circus
One of the great sources for creative ideas is what I call ďCreative Cross-pollination.Ē Learning about things in one field can generate fresh combinations of ideas in another seemingly unrelated field.

For example, Iíve seen Information Technologists get creative ideas from plumbers - thinking about water flowing through pipes has generated a new idea to handle information flowing through a network. Iíve gotten creative ideas about internet presentations from the radio Ė observing the format of talk shows that keep people interested without any visuals has helped me understand how to make web-based seminars interesting even though you canít see the presenter.

I discovered some creative cross-pollination in an unexpected place. My wife and I had the wonderful opportunity to take our granddaughter, Emily, to the circus. Being a professional clown who has performed in the circus, I love going to the circus myself. But this time I saw the circus through the wide eyes of bubbly 3-year old.

While reveling in the exciting sounds and bright lights of the circs, some light bulbs went on in my head as I discovered some serious business lessons through creative cross-pollination with a circus.

1. An elephant ride is an elephant ride.
After waiting impatiently for a year, Emily was finally old enough to ride on an elephant at the circus. She was thrilled! She rode on a real elephant! She didnít care how big the elephant was, whether or not it had big tusks, how long the ride was, how fast the elephant walked, or how magnificently costumed it was. The only thing that counted was that she rode on an elephant. It was a binary condition Ė ride or no ride. Last year she didnít ride; this year she did. The circus didnít expend expense or energy to offer the best possible elephant ride because that isnít what really mattered. Ride on any elephant and youíve done it.

Some business offerings are like that. In search of excellence, we sometimes spend far too much time and energy on things that just donít matter that much. In a hotel, for example, there are some things like that. Things that are either yes or no. Does the hotel have a swimming pool? Does it have a coffee maker in the room? Does it have high-speed internet access? It doesnít really matter all that much whether or not the pool is Olympic size, the coffee is gourmet blend, or the internet access is faster than 2Mbps. Instead of pouring money into slight improvements in binary things like this, invest in things where slight differences actually make a significant distinctive advantage over your competition.

Donít try to make your elephant bigger.

2. Smile and style even if you goof.
I donít know if the high-wire act at the circus was having a bad night or if they just werenít very good but they fell (into a net, fortunately). They got back up and did a few more stunts and fell again. Before they finished, three of them had flopped into the big brown net. There was no way to cover up the goof and pretend that it was an intentional part of the high-wire act. Everyone knew they blew it. But, each time they climbed back up to the high-wire and continued the act. When they finished, they stepped triumphantly into the spotlight, spread their arms in celebration style, and flashed gleaming white teeth in a victorious smile. And what do you suppose the audience did? They applauded. They even cheered!

Had the acrobats performed the high-wire act in exactly the same way, but at the end disgracefully shuffled off with their heads down and shoulders slumped, the audience reaction would have been totally different. They would not have applauded and certainly not cheered. The audience would have gone home with a lingering disappointment about the high-wire act.

Others reflect your reactions. If you project a positive image of success you will be seen as a success. Iíve seen it happen in businesses. Take two nearly identical upstart businesses. One business projects an image of success through the quality of their marketing and advertising, the rich feel of their web site, the sharp way they dress, and even the energetic way they answer the phone. The other comparable business projects an image of insecurity. Their marketing and advertising looks homemade, their web site bland and partly under construction, they dress inconsistently and answer the phone with a dull ďhello.Ē

The company that projects success will grow into the success others see. The company that projects amateur uncertainty will struggle to survive.

Donít cower; crow. Donít shrink; shine.

I discovered five other business ideas through creative cross-pollination with the circus. I will share them with you another time.

Remember to be alert to the ideas you see in other fields. Let them pollinate you and generate a new variety of creative ideas. This is the power of creative cross-pollination.
If this is difficult to read because the HTML format doesn't work properly with your email software, please forward this to subscriptions@CreativelySpeaking.com and ask us to change your subscription from HTML to Text format.
3. Future Home Computer - OOPS!
Iíve been fooled by a hoax. The black and white photo I included in the last issue of Business Magic! ô was supposed to be from 1954 projecting what a home computer would look like in 2004. Within minutes after sending it out, an astute reader informed me that it was a hoax.

I can take some solace knowing that I wasnít the only one fooled. A couple well-known software CEOs were duped, too. Lotus founder Mitch Kapor posted the photo on his blog and the photo was used by Sun Microsystems Chief Executive Scott McNealy in his Oracle OpenWorld keynote speech in December to illustrate how rapidly technology improves.

Hereís the truth:
U.S. Navy Photographer Tim Altevogt took the original color photo at the Smithsonian Museum of History & Technology Washington, D.C. The display is of a full-scale mock-up of a typical nuclear-powered submarine's maneuvering room in which the ship's engineers control the power plant and electrical and steam systems.

Troels Eklund Andersen, a sales and tech support technician for a Danish hardware and software distributor, took the photograph of the mock submarine maneuvering room, converted to grayscale, and added a 1950s-era Crosley Ridgewood TV, a 1970s Teletype, a hardware store owner from Ohio and a pseudoscientific caption. He entered the image in an online photo-manipulation contest. "I wasn't intending to create a believable fake," he says.

FUTURE HOME COMPUTER?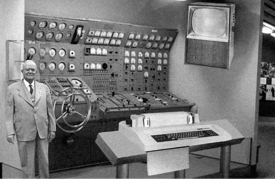 "Scientists from the RAND Corporation have created this model to illustrate how a "home computer" could look like in the year 2004. However the needed technology will not be economically feasible for the average home. Also the scientists readily admit that the computer will require not yet invented technology to actually work, but 50 years from now scientific progress is expected to solve thee problems. With teletype interface and the Fortran language, the computer will be easy to use."

MOCK NUCLEAR SUBMARINE ROOM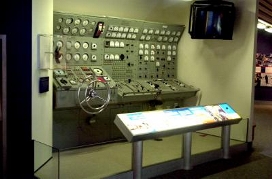 Isnít it fun to get fooled?

If you enjoy this Business Magic!ô newsletter, will you do something for me? Simply forward this issue to the people you know who could benefit from it. Or, simply tell them they can sign up for their own subscription. All they have to do is go to !link_website to sign up. It is that easy! You and I want to share the magic so pass it on.
Theyíll thank you for it and so will I.

4. International Creativity Month

The beginning of the year is the time many individuals and organizations pause to reflect on the prior year and plan for the year that is just beginning. The first month of the year provides a wonderful time to take a fresh approach to problem solving. This is a perfect opportunity to consider ways that creativity and innovation can be applied during the year ahead.

The beginning of the year is the time that people traditionally make New Yearís Resolutions in which they resolve to change some personal behavior. Conventional new years resolution to loose weight, stop smoking, floss daily, or clean out the garage are often abandoned after a few weeks and never reconsidered until another new calendar is hung on the wall.

Organizationís new yearís resolutions to reenergize their people, improve their communications, or develop their leadership are also abandoned as quickly as the average diet.

Thatís why I founded International Creativity Month. It is recognized annually in the month of January. Rather than being satisfied with a temporary new yearís resolution, International Creativity Month provides a more powerful, long-lasting opportunity for positive change. It serves as a reminder to individuals and organizations around the globe to capitalize on the power of creativity and innovation.

As Iíve shared my program ďSuccess Through CREATIVITY and INNOVATIONĒ with businesses and organizations around the world, Iíve seen how effective new ideas can be in creating success. A single creative idea can have a greater impact on the success of an organization than hard work, overtime, and cash investment combined.

Unleashing creativity is vital for personal and business success in this age of accelerating change.

A center for creative learning studied the creativity of children and found that during the first five years 90% of children are highly creative. The next two years, ages six and seven, the percentage of highly creative children dropped to 10%. By age eight or nine, the percentage of highly creative children fell to only 2% and stayed about that level from that time on.

Almost all of us were highly creative when we were little children. We were created creative. Itís time to unleash that creativity you were created with.

If you have never initiated a program to infuse your organization with creativity and innovation, now is the time to act. The process is fun and the celebration of the resulting success even more fun!



Would you like some useful things without having to pay for them? We'd like to give that to you. Here is some !link_free for you.

5. Parting Thoughts

The focus of this issue of Business Magic!ô is creativity. In this world of accelerating change, innovation and creativity are critical for every organization. That is why I created the program "Success Through CREATIVITY and INNOVATION!" to help organizations significantly increase the creativity of their people.

In fact, those who participate will double their creativity in an hour!

International Creativity Month was founded by Randall Munson and is celebrated around the world annually January 1 through January 31.

I've helped companies around the world make millions of dollars in additional sales - and I may be able to do that for you, too. I can only work with a limited number of companies so, if you are interested in discussing the possibility, !link_contact_me for a no-cost consultation and we can explore the possibility.

See Randall

Most of Randall Munson's appearances are private events for companies and organizations. Occasionally, there are public venues, open to everyone. Some of them are listed below.

If you would like us to tell you when Randall is speaking in your area, please !link_contact_randall now and ask us to let you know.

Puerto Vallarta, Mexico
February 10-12, 2005
VII Congreso Internacional
EDUCACION PARA EL TALENTO



The VII International Congress EDUCATION FOR TALENT. The best congress of education of Mexico for all Latin America! Randall will be delivering the keynote presentation "Success Through CREATIVITY!" for this international conference.
http://www.redtalento.com


Anaheim, CA, USA
February 27 - March 4, 2005
SHARE


SHARE, the world's first organization of computing professionals, is presenting Randall Munson with the Best Session Award for his top rated presentation "Business Success Through CREATIVITY!" at their previous international conference. This is the second SHARE conference in a row in which Randall earned the Best Session Award.
Randall is presenting four sessions at SHARE.
http://www.share.org


Chicago, IL, USA
March 13-17, 2005
COMMON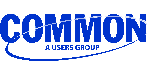 Randall is presenting six sessions at COMMON, World's Largest Computer Users Group. Randall is receiving four GOLD MEDALS for his top rated presentations at the last conference. His program "Magic of Selling Technology" was the highest rated session of the entire conference.
http://www.common.org





Thank you for being a loyal subscriber and for your trust by recommending Business Magic!ô to others.
If you have difficulty subscribing or unsubscribing, please send an email with your name and email address to subscriptions@CreativelySpeaking.com and we'll help you.
To subscribe, click the link below.
Subscribe
!remove
© 2005 Randall Munson. All rights reserved.
We encourage sharing Business Magic!ô in whole or in part if
copyright and attribution are always included.
Contact Randall now for further details of his powerful original programs, to request an information kit, or to hire Randall Munson for your organization.