This is your new issue of . . .



BUSINESS MAGIC®
April 1, 2007




In this issue of Business Magic®
1. Featured Photo
2. Celebrate Laugh at Work Week
3. Top 10 Reasons to Laugh at Work
4. Laugh at Work Contest
5. The Winner
6. Top 10 April Fools' Day Pranks
7. Parting Thoughts


Business Magic® is a monthly electronic magazine for those who want to experience the magic of creative insights, ideas and inspirations for themselves and their business - based on the popular keynote speeches, seminars and writing of best-selling author, Randall Munson, CSP.

Experience the magic Randall shares with leading companies to increase sales, increase profits, and make their competition disappear.


1. Featured Photo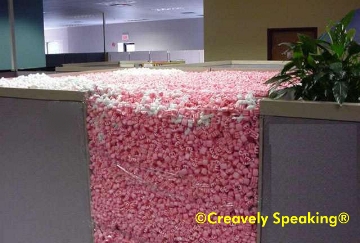 Work is just packed full today
Each issue of
Business Magic
® features a photo from my personal "Humor File" containing funny things I have collected from around the world. I recommend you create your own Humor File; put into it whatever you find that is funny
to you
; and, when you are stressed, open up your file and look through it. It works like magic to help reduce stress - and it's cheaper than therapy.
Try some more FUN STUFF and enjoy the laughs.
2. Celebrate Laugh at Work Week
April 1-7 is the week to thoroughly enjoy work.

I thought the world needed a reminder to have fun at work. So, I founded Laugh at Work Week. Not only is this a week to enjoy laughing, it is also a week to focus on the business value of laughter. For example:

A survey conducted by Robert Half International of Vice Presidents and Personnel Directors of 100 of America's largest corporations revealed that 84% thought employees with a sense of humor do a better job than people with little or no sense of humor.


Businesses recognize that there is a strong relationship between job satisfaction and worker effectiveness. However, a study in the mid '80s found that a feeling of having fun may be more important than overall satisfaction. They found that employees who felt their work was fun performed better and got along better with coworkers than those who were simply satisfied with their jobs.
It just seemed fitting to start Laugh at Work Week on April Fools Day, a fun day long known for practical jokes and hijinks.

This issue of Business Magic is dedicated to help you laugh at work.


The April Fools Day tradition is credited to the French who established the Gregorian calendar, which changed New Year's Day from April 1 to January 1. Those who insisted on continuing to celebrate the New Year on April 1 were deemed "April Fools."


If you want Randall Munson to deliver one of his powerful, award-winning presentations at your event, contact him now.


3. Top 10 Reasons to Laugh at Work
There are countless reasons to laugh at work.
Here are the top 10.

1. Laughter Builds Teamwork
We are drawn to those who smile, laugh, and enjoy their work but we shun perpetually serious, sober duds who never laugh or smile. You can more easily build an effective team with the people others want to be with.

2. A Punch Line Improves the Bottom Line
Southwest Airlines, Outback Steakhouse, and Tastefully Simple have two things in common. "Having fun" is in their basic beliefs and they are exceptionally successful in their own industry. They are successful. They laugh at work.

3. Humor Improves Communications
In an atmosphere of fun, where people are comfortable laughing at themselves, information flows freely. When people are on pins and needles, where any flub is considered serious, people hold back and prefer silence to the risk of making an error in what they say.

4. Fun Improves Performance
Studies show that employees who feel their work is fun perform better and get along better with coworkers than those who are simply satisfied with their jobs. Laughter is more important than overall job satisfaction.

5. Laughter Keeps You Awake
Never in recorded history has anyone fallen asleep while laughing. Laughter refreshes you, energizes you, and keeps you from falling asleep no matter how dull your job may be.

6. Laughter Improves Health
Dozens of medical studies show laughter enhances respiration, increases number of disease-fighting immune cells, fends off viruses and bacteria, helps fight chronic diseases, contributes to good health, and releases endorphins which are 2,000 times more potent than morphine. You can't take it but you can make it.

7. Laughter Reduces Absenteeism
Health benefits of laughter mean fewer sick days. When people enjoy their jobs they want to come to work. They don't want to miss a good laugh.

8. Laughter Reduces Stress
Relaxation and information help reduce stress but humor is much more effective. Overwhelmed by stress? Laugh it off.

For the Top 10 Reasons to Laugh at Work in a format suitable for framing and hanging in your office, use this link.

9. Humor Helps Solve Problems
When you see something funny about a problem, it indicates that you see it from a new perspective. Humor results in more objectivity. When you see the funny side, you can start to see a new solution.

10. Laughter Eliminates Monotony
When laughter erupts it is always because of something unexpected the punch line, the surprise event, the unanticipated reply. Monotony and laughter are mutually exclusive.

BONUS!

11. Humor is Human
Laughter is an exclusively human trait. It separates humans from animals and machines. You don't feel like a robotic cog in the corporate machine when you laugh because laughter is a raw expression of pure humanness.

12. Humor Reduces Turnover
Only 15% of people are fired because they don't have the skills to do the job. But 85% lose their jobs because they lack people skills and the ability to relate to others. Humor is an integral part of relating to other people. Laughter is the shortest distance between two people.

13. It's Fun!
When others make your life miserable and you laugh, it just drives them crazy. What could be better than that!


You can have a quick laugh at work by watching my new preview video. Just use this link to sample the fun experienced by my audiences around the world. To enjoy a full dose of invigorating laughter and business-boosting insights, contact me to arrange for a presentation of the Serious Business of Humor or Funny Business at your business.


4. Laugh at Work Contest

We are trying something new. We are sponsoring a contest for the best examples ways people have created laughs at work. It is open to all readers of Business Magic® or anybody else, for that matter. Just send us a description of a way laughs have been generated where you work.

We'll share some of the best ideas with the rest of our readers to help them create laughter at work.

And, we'll award a fabulous prize to the best entry. We considered giving the winner a million dollars, but after thinking about it longer, we decided to give the winner a collection of Randall Munson's books.

So, laugh at work this week and tell us how you did it. Send your email to HUMOR@CreativelySpeaking.com.


If you enjoy this Business Magic® electronic magazine, will you do something for me? Simply forward this issue to the people you know who could benefit from it. Or, simply tell them they can sign up for their own subscription. All they have to do is go to http://www.CreativelySpeaking.com to sign up. It is that easy. You and I want to share the magic so pass it on.
They'll thank you for it and so will I.


5. The Winner

Following Randall's half-day program, Success Through CREATIVITY and INNOVATION, at the First Command Financial Planning 2007 Winter Workshop, a drawing was held for an autographed copy of two books by best selling author, Randall Munson.


Autographed copies of Randall's newest books
Creativity 101
and
Creativity 102
were won by John Sciancalzpore
of First Command in Germany
See more about these popular books that will help you be more creative.
If you want Randall Munson to deliver one of his powerful, award-winning presentations at your event, contact him now.
6. Top 10 April Fools' Day Pranks
According to CareerBuilder.com's annual April Fools' Day survey, 29 percent of workers say they have either initiated or been on the receiving end of an April Fools' Day prank at work. The survey was completed in March 2007 and included more than 6,800 workers.
Here are the top 10 most memorable shenanigans revealed in this year's survey:
Sent a letter signed by the president of the company that informed employees they would have to take potty breaks in alphabetical order.


Decreased the size of boss's lab coat. Joke continued after April 1 with boss perplexed by his coats getting tighter each week while he was dieting so diligently.


Made for a very foggy day with dry ice in the urinal.


Changed all of boss' reading glasses to clear glass.


Sent a note to co-worker's pager that said to contact "George." The number was to the White House.


Employee went to the restroom and when he came out, he ran into a wall of tape draped across the doorway, courtesy of his team.


Put "random burping" program on boss's computer that would loudly burp every few seconds -- it went on for days.


Brought in jelly doughnuts filled with ketchup.


Had someone with a "questionable" profession call the office and ask for directions.


CEO placed a very large and official-looking "For Sale" sign in front of the building.
7. Parting Thoughts.
The focus of this issue of
Business Magic
® is humor. It is a topic worthy of your attention. It is so important that I created a keynote presentation
The Serious Business of HUMOR!
to help organizations in all cultures understand the business value of humor. When asked if humor is really necessary in a business, my reply is simply this: Only if you want to stay in business.
See Randall

Most of Randall Munson's appearances are private events for companies and organizations. Occasionally, there are public venues, open to everyone. Some of them are listed below.

If you would like us to tell you when Randall is speaking in your area, please contact Randall now and ask us to let you know.


Anaheim, CA, USA
April 29-May 3, 2007
COMMON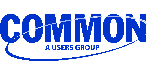 COMMON, the World's Largest Computer Users Group will be presenting Randall with 2 Gold Medals for his top-rated sessions at the previous international conference. Randall's "Success Through CREATIVITY and INNOVATION" was the highest rated session of the entire conference. Randall is also receiving the Best New Session award for his presentation of "Funny Business". He is presenting six sessions at COMMON. Randall has earned more than 68 GOLD MEDALS for his top rated presentations at previous conferences - more than all other speakers combined.
http://www.common.org


La Crosse, WI, USA
June 3-9, 2007
Clown Camp


Clown Camp is the largest clown training program in the world. Now beginning its 27th year, it is also the oldest clown-training program in existence today.
Randall is presenting numerous educational programs about subjects such as magic, ventriloquism, prop construction.
http://perth.uwlax.edu/clowncamp


San Diego, CA, USA
August 12-17, 2007
SHARE



SHARE, the world's first organization of computing professionals, will present Randall Munson with the Best Session Award for his top rated presentation "How to Deliver a GREAT Technical Presentation" at their previous international conference. This is the third SHARE conferences in which Randall earned the Best Session Award.
Randall is presenting five sessions at SHARE.
http://www.share.org


Houston, TX, USA
September 26-30, 2007
Texas Clown Association



Randall is the headliner for the Texas Clown Association convention. He will be presenting The Serious Business of HUMOR at the opening evening program and performing a stage show at the closing Awards Banquet. The convention is hosted by the Cheerful Clown Alley of Houston, TX.
http://www.cheerfulclowns.com


Thank you for being a loyal subscriber and for your trust by recommending Business Magic® to others.

If you have difficulty subscribing or unsubscribing, please send an email with your name and email address to subscriptions@CreativelySpeaking.com and we'll help you.

To subscribe, click the link below.
Subscribe


© 2005-2007 Randall Munson. All rights reserved.
We encourage sharing Business Magic® in whole or in part if copyright and attribution are always included.

Contact Randall now for further details of his powerful original programs, to request an information kit, or to hire Randall Munson for your organization.



"How can slim chance and fat chance mean the same thing?"
Randall Munson
Quotations from Randall Munson's forthcoming book
Humor 101



"I couldn't be two-faced. If I had two faces, I wouldn't wear this one."
Abraham Lincoln




Quotations from
Randall's audience members:

"I'm glad you stopped when you did - I was on the verge of hysteria!"
Ann P. Groner,
Nykredit Data,
Denmark

"Absolutely Superb! Fantastic!"
Ron Zahrt,
Williams Realty Inc.,
Wausau, Wisconsin, USA

"Excellent, and very funny. Randall was GREAT."
Debbie Fowler,
Fargo, North Dakota, USA

"Very funny and impressive. Thank you."
Sarah Lee,
Carlson Wagonlit Travel Korea,
Korea