This is your new issue of . . .



BUSINESS MAGIC®
March 25, 2009




In this issue of Business Magic®
1. Featured Photo
2. Do Not Waste This Crisis
3. International Creativity Month
4. The Winner
5. A Little Creativity
6. Parting Thoughts


Business Magic® is a monthly electronic magazine for those who want to experience the magic of creative insights, ideas and inspirations for themselves and their business - based on the popular keynote speeches, seminars and writing of best-selling author, Randall Munson, CSP.

Experience the magic Randall shares with leading companies to increase sales, increase profits, and make their competition disappear.


1. Featured Photo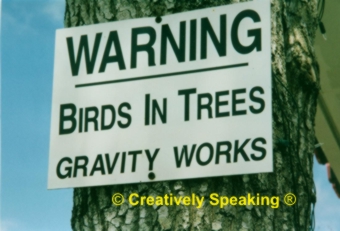 Photograph by Randall Munson
Now that's a creative caution sign.
Houston, Texas
Each issue of
Business Magic
® features a photo from my personal "Humor File" containing funny things I have collected from around the world. I recommend you create your own Humor File; put into it whatever you find that is funny
to you
; and, when you are stressed, open up your file and look through it. It works like magic to help reduce stress - and it's cheaper than therapy.
Try some more FUN STUFF and enjoy the laughs.
2. Do Not Waste This Crisis

The world has been thrown into an unprecedented financial crisis. Donít squander the crisis. Rarely has there been a better opportunity to improve your business by being creative.

When times were good, it was very difficult to take a critical look at what you were doing because you were just working as fast as you could to take advantage of the boundless opportunities standing before you. You could just keep doing what you had been doing because it was working so well.

But in this economic crisis, your old ways are failing to get the results they once did. In this situation, the two most frequent responses are to push even harder at doing what no longer works or else to drastically cut back on everything in the hope that you can survive until the economy improves and you can crawl back out of your cave.

A third, much more effective, response is use the crisis to change your business. The world has changed so take advantage of the changes. Your customers have different needs now so find creative ways to meet their needs. The application of innovative ideas can give you a more significant competitive advantage now than when times are easy. When your prospects are being very careful in their spending, they analyze their options more critically. In these times a creative offering will be recognized and favored which will result in more business for you.

We deliberately decided not to waste this crisis. We recognized that our clients are being battered with challenges because of the world-wide economic slow down. So, we created a new program that specifically addresses the problem. It is called "Turn Economic Change Into Dollars." In this program we give our clients specific methods to recognize the economic changes and distinctive techniques to deal with the changes effectively and profitably. This program gives our prospects exactly what they need in the economic crisis. If your organization wants to know how to thrive in economic change, please contact us.

Take full advantage of the economic crisis to improve your business by applying creativity and innovation to improve your business.


If you want Randall Munson to deliver one of his powerful, award-winning presentations at your event, contact him now.


3. International Creativity Month

The beginning of the year is a great time to reflect on the prior year and make positive changes for the year ahead. But rather than simply gritting your teeth and resolving to do better at the same things youíve failed to do in the past, this is a wonderful opportunity to take a fresh approach. January is a perfect time to consider creative, innovative ways to actually do things differently.

Thatís why I founded International Creativity Month to be the first month of each new year. Rather than being satisfied with a temporary new yearís resolution, International Creativity Month provides you with a more powerful, long-lasting opportunity for positive change. It serves as a reminder to individuals and organizations around the globe to capitalize on the power of creativity and innovation.

As Iíve shared my program "Success Through INNOVATION and CREATIVITY" with businesses and organizations around the world, Iíve seen how effective new ideas can be in creating success. A single creative idea can have a greater impact on the success of an organization than a year of determination and hard work.

Unleashing creativity is vital for personal and business success in this age of accelerating change.

If you have never initiated a program to infuse your organization with creativity and innovation, now is the time to act. The process is fun and the celebration of the resulting success even more fun!


Want to have a quick laugh? Watch my preview video. Just use this link to sample the fun experienced by my audiences around the world. To enjoy a full dose of and business-boosting insights, contact me to arrange for a presentation of Success Through INNOVATION and CREATIVITY, Serious Business of HUMOR or my newest program that will help you deal with the current economic crisis and Turn ECONOMIC CHANGE Into DOLLARS for your organization.


4. The Winner

Following Randall's program, How to Deliver a Great Webinar, at the BMC Software international conference, a drawing was held for autographed copies of two creativity books by best selling author, Randall Munson. After the conference John McKenny, Sr. Director of Marketing, wrote about Randallís program, "If presentations or webinars are important to the success of your organization, hire Randall Munson to show you how to amplify their effectiveness and increase your sales."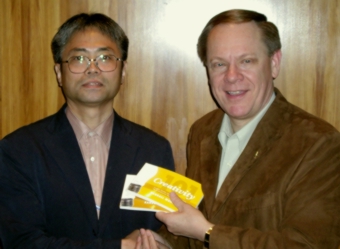 Autographed copies of Randall's books
Creativity 101
and
Creativity 102
were won by Takashi Odashima, Tokyo, Japan
5. A Little Creativity
When working with clients to increase creativity and innovation within their organization, I always ask them to identify some creative ideas they have already implemented. The response is almost always the same, ďI canít think of any right now; Iíll have to get back to you on that.Ē But after probing further they inevitably do recall some great innovations. Their initial head scratching stems from their presumption that creative, innovative ideas are always on the scale of inventing the light bulb, polio vaccine, two-wheel Segue scooters that donít fall over, or Debbie Meyerís Green Bags.
However, great creative ideas donít have to be monumental breakthroughs made after years of dedicated research. Small innovations can yield greater returns on the investment. My clients have shared with me some small but wonderful creative ideas. Here are a few actual examples:
The Babcock & Wilcox Company improved overall morale and employee satisfaction by giving their employees the option of working 9 hours a day instead of 8. By working just one hour extra each day they get every other Friday off of work. They love having half of their weekends three days long. They work just as many hours every 2 weeks so the company doesnít lose anything. What a creative way to improve morale at zero cost.



The CIA is using innovative incentives and creative bargaining to win over warlords in Afghanistan to provide information about the Taliban Ė in the form of a little blue pill. Instead of giving cash, which is dangerously conspicuous, to a 60 year old tribal chieftain with four younger wives, the CIA gave him four blue impotence pills. (Iíd name the pill but Iím sure your spam filter would block this email from reaching you if I did.) Four days later the happy chief supplied them with a wealth of information about Taliban movements and supply routes. Now they can do whatever they want in his area. Oh, and he also requested more pills. By creatively meeting the personal needs of informants with this pill, dental work, or education for their children, the CIA is able to gain their support without leaving a money trail for the enemy to detect.



The Department of Transportation now keeps an eye on the thermometer while mixing salt and sand to spread on icy winter roads. Instead of mixing the standard ratio of sand to salt, one creative employee suggested they cut back on the expensive salt when temps are barely freezing and use the standard, heavy portion of salt only when the temperature really requires it. His little creative idea saves the DOT thousands of dollars every winter and as a bonus reduces salt damage to cars.



Creatively Speakingģ (thatís my company) has for years mailed out press kits to organizations that are interested in hiring Randall Munson to speak. When companies didnít want to wait for the US Mail to deliver the big black envelope containing the printed materials and DVD, we would suggest they look at our web site. However, our web site contains lots of information and our prospects sometimes got distracted before they located the information we send in the press kit. So we created an e-Press Kit. It has all the specific focused information we mail Ė extensive client list, a stack of letters of recommendation, program descriptions, book covers, video, and investment schedule Ė but it can be delivered anywhere in the world in an email in a matter of seconds. This little creative idea gets the information our prospects want at near zero cost and zero time. If youíd like a copy of the e-Press Kit, just let us know.
What these little creative ideas have in common is that they were a deliberate change from the way things are usually done, they were easy and inexpensive to implement, and they had immediate, positive results.
As you look for innovative ways to make improvements donít overlook the little ones. I hope these real-life examples of little creative ideas will help you generate some simple yet wonderfully creative ďah-haĒs of your own.
If you enjoy this Business Magic®
electronic magazine, will you do something for me? Simply forward this issue to the people you know who could benefit from it. Or, just tell them they can sign up for their own subscription. All they have to do is go to
http://www.CreativelySpeaking.com
to sign up. It is that easy. You and I want to share the magic so pass it on.
They'll thank you for it and so will I.
6. Parting Thoughts.
The focus of this issue of Business Magicģ is creativity. In this world of accelerating change, innovation and creativity are critical for every organization. That is why I created the program
"Success Through INNOVATION and CREATIVITY"
to help organizations who want to significantly increase the creativity of their people. If you want more creativity and innovation in your organization or event,
contact us now
to see how we can help you achieve the same success others have experienced with our program. I will double your creativity in an hour!
International Creativity Month
was founded by Randall Munson and is celebrated around the world annually January 1 through January 31.
See Randall

Most of Randall Munson's appearances are private events for companies and organizations. Occasionally, there are public venues, open to everyone. Some of them are listed below.

If you would like us to tell you when Randall is speaking in your area, please contact Randall now and ask us to let you know.


Austin, TX, USA
March 1-6, 2009
SHARE



SHARE, the world's first organization of computing professionals, presented Randall Munson with the first Distinguished Speaker award at their previous international conference because of the consistently exceptional quality of his presentations.

Randall is presenting four sessions at SHARE.
http://www.share.org


Reno, NV, USA
April 26-30, 2009
COMMON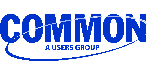 COMMON, the World's Largest Computer Users Group will present Randall with 3 Gold Medals for his top-rated sessions at the previous international conference. Randall's "Success Through CREATIVITY and INNOVATION" was the highest rated session of the entire conference.

Randall has earned 80 GOLD MEDALS for his top rated presentations at previous conferences - more than all other speakers combined.

Randall will present six sessions at COMMON.
http://www.common.org


La Crosse, WI, USA
June 7-13, 2009
Clown Camp



Clown Camp is the largest clown training program in the world.

Randall is presenting numerous educational programs about subjects such as magic, ventriloquism and prop construction.
http://clowncamp.org/


Marion, IN, USA
July 13-17, 2009
Fellowship of Christian Magicians
International Convention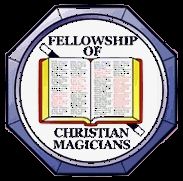 The Fellowship of Christian Magicians is an international organization of people dedicated to using a high standard of presentation of the Gospel.

Randall will be the "President's Choice keynote speaker, MC for the grand evening show, and will be presenting numerous educational programs.
http://fcm.org/usa/convention.php/


Thank you for being a loyal subscriber and for your trust by recommending Business Magic® to others.

If you have difficulty subscribing or unsubscribing, please send an email with your name and email address to subscriptions@CreativelySpeaking.com and we'll help you.

To subscribe, click the link below.
Subscribe

© 2005-2009 Randall Munson. All rights reserved.
We encourage sharing Business Magic® in whole or in part if copyright and attribution are always included.

Contact Randall now for further details of his powerful original programs, to request an information kit, or to hire Randall Munson for your organization.



"Do not confuse consensus with correctness."
Randall Munson
Quotations from Randall Munson's popular books




"You may not realize it when it happens, but a kick in the teeth may be the best thing in the world for you."
Walt Disney




Quotations from
Randall's audience members:

"I can guarantee people will be talking about your appearance for a long time to come."
Marybeth C. Robb,
Governor,
American Chamber of Commerce,
Singapore

"An Eye Opener."
Daren Wanca,
Advantage Realty LLC,
Antigo, WI,
USA

"A must for organizations to break out of the routine. Excellent."
John Fairfield,
UNUM,
Portland, ME,
USA

"Randall was fascinating and excellent."
Kamala Naidu,
F. Hoffmann-La Roche,
UK