This is your new issue of . . .


BUSINESS MAGIC®
April 1, 2009



In this issue of Business Magic®
1. Featured Photo
2. Great Ideas
3. Laugh At Work Week
4. The Winner
5. Parting Thoughts


Business Magic® is a monthly electronic magazine for those who want to experience the magic of creative insights, ideas and inspirations for themselves and their business - based on the popular keynote speeches, seminars and writing of best-selling author, Randall Munson, CSP.

Experience the magic Randall shares with leading companies to increase sales, increase profits, and make their competition disappear.


1. Featured Photo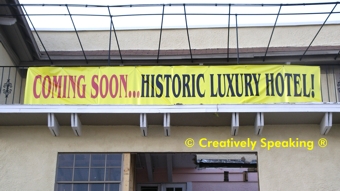 Photograph by Randall Munson
History in the making?
St. Petersburg, Florida
Each issue of
Business Magic
® features a photo from my personal "Humor File" containing funny things I have collected from around the world. I recommend you create your own Humor File; put into it whatever you find that is funny
to you
; and, when you are stressed, open up your file and look through it. It works like magic to help reduce stress - and it's cheaper than therapy.
Try some more FUN STUFF and enjoy the laughs.
2. Great Ideas

Crisis often stimulates creativity. When faced with situations where traditional actions are inadequate, we are free to consider ideas that we would normally reject. In the economic crisis we face today, organizations around the world are taking advantage of the crisis to try new innovative ideas. Here are a few great examples:

If you want Randall Munson to deliver one of his powerful, award-winning presentations at your event, contact him now.


3. Laugh at Work Week

For one week each year the world celebrates Laugh at Work Week - a week dedicated to having fun at work and recognizing the business value of humor and laughter.

Appropriately, the week begins on April 1. That's right, April Fools Day, the day in which pranks, stunts, practical jokes, and spoofs abound.

Laughter and humor are an important part of the workplace. Benefits of laughing at work include improved productivity, creativity, teamwork, communication, stress relief, job satisfaction, and employee retention.

Laugh at Work Week was founded by Randall Munson and is celebrated around the world annually April 1 through April 7.

Before the week is over be sure to laugh at work!


Want to have a quick laugh? Watch my preview video. Just use this link to sample the fun experienced by my audiences around the world. To enjoy a full dose of and business-boosting insights, contact me to arrange for a presentation of Success Through INNOVATION and CREATIVITY, Serious Business of HUMOR or my newest program that will help you deal with the current economic crisis and Turn ECONOMIC CHANGE Into DOLLARS for your organization.


4. The Winner

Following Randall's program, The Magic of Selling Technology, at the Net Manage Global Sales Meeting, a drawing was held for an autographed copy of Sales Coach II by best selling author, Randall Munson. After the sales meeting, Zvi Alon, Chairman, President and CEO, wrote about Randall's program, "If you are looking for an international sales expert that will motivate your sales force and show them how to significantly increase your sales, you are looking for Randall Munson."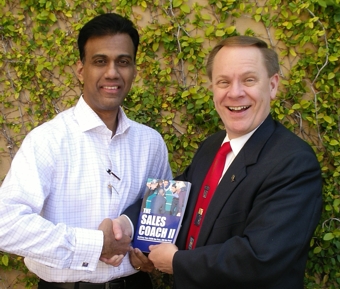 Autographed copies of Randall's book
Sales Coach II
was won by Anil Thomas, Singapore
If you enjoy this Business Magic®
electronic magazine, will you do something for me? Simply forward this issue to the people you know who could benefit from it. Or, just tell them they can sign up for their own subscription. All they have to do is go to
http://www.CreativelySpeaking.com
to sign up. It is that easy. You and I want to share the magic so pass it on.
They'll thank you for it and so will I.
5. Parting Thoughts.
The focus of this issue of Business Magic® is humor. It is a topic worthy of your attention. It is so important that I created a keynote presentation
The Serious Business of HUMOR!
to help organizations in all cultures understand the business value of humor. When asked if humor is really necessary in a business, my reply is simply this: Only if you want to stay in business.
See Randall

Most of Randall Munson's appearances are private events for companies and organizations. Occasionally, there are public venues, open to everyone. Some of them are listed below.

If you would like us to tell you when Randall is speaking in your area, please contact Randall now and ask us to let you know.


Reno, NV, USA
April 26-30, 2009
COMMON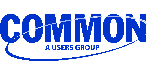 COMMON, the World's Largest Computer Users Group will present Randall with 3 Gold Medals for his top-rated sessions at the previous international conference. Randall's "Success Through CREATIVITY and INNOVATION" was the highest rated session of the entire conference.

Randall has earned 80 GOLD MEDALS for his top rated presentations at previous conferences - more than all other speakers combined.

Randall will present six sessions at COMMON.
http://www.common.org


La Crosse, WI, USA
June 7-13, 2009
Clown Camp



Clown Camp is the largest clown training program in the world.

Randall is presenting numerous educational programs about subjects such as magic, ventriloquism and prop construction.
http://clowncamp.org/


Marion, IN, USA
July 13-17, 2009
Fellowship of Christian Magicians
International Convention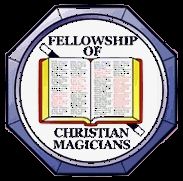 The Fellowship of Christian Magicians is an international organization of people dedicated to using a high standard of presentation of the Gospel.

Randall will be the "President's Choice keynote speaker, MC for the grand evening show, and will be presenting numerous educational programs.
http://fcm.org/usa/convention.php/


Denver, CO, USA
August 23-28, 2009
SHARE



SHARE, the world's first organization of computing professionals, presented Randall Munson with the first Distinguished Speaker award at their previous international conference because of the consistently exceptional quality of his presentations.

Randall is presenting four sessions at SHARE.
http://www.share.org


Thank you for being a loyal subscriber and for your trust by recommending Business Magic® to others.


© 2005-2009 Randall Munson. All rights reserved.
We encourage sharing Business Magic® in whole or in part if copyright and attribution are always included.

Contact Randall now for further details of his powerful original programs, to request an information kit, or to hire Randall Munson for your organization.



"All night I wondered when the sun would come up. Then it dawned on me..."
Randall Munson
Quotations from Randall Munson's popular book



Humor 101

"Avoid cliché's like the plague."
Samuel Goldwin




Quotations from
Randall's audience members:

"Now we genuinely understand how powerful humor can be as a tool to achieve serious business objectives. You brought humor to IBM!"
Baron Stewart,
IBM Global Services,
Whittier, CA,
USA

"I'm glad you stopped when you did -- I was on the verge of hysteria!"
Ann P. Groner,
Nykredit Data,
Denmark

"Your humour session has worked wonders."
Jo McNeil,
Whirlpool Australia Pty Limited,
Australia

"I laughed so hard my face hurt!"
Debra Philippi,
Lockheed Martin,
Sarasota, FL,
USA