A place for everything and everything in its place
Each issue of Business Magic!™ features a photo from my personal "Humor File" containing funny things I have collected from around the world. I recommend you create your own Humor File; put into it whatever you find that is funny to you; and, when you are stressed, open up your file and look through it. It works like magic to help reduce stress - and it's cheaper than therapy!

Here is more !link_fun for you to enjoy.
2. Laugh Like a Man
Humor is a totally human trait. Don't even try to tell a joke to an animal. They just don't understand even the funniest jokes. People have often wondered what distinguishes mankind from the animals. Some have suggested it is the use of language or tools but there are animals that blur those distinctions. I've come to the conclusion that the one thing that truly distinguishes mankind from animals is a sense of humor. (That, and the fact that we aren't afraid of vacuum cleaners.) People laugh. It is fundamental part of what makes us human.

Have you noticed that most of the memorable TV commercials are humorous? They may seem frivolous but they are, in fact, very effective. They appeal to us because we are human and we possess our deeply human sense of humor.

Every purchasing decision is, at its foundation, an emotional decision. We may like to justify the emotional decision with intellectual rational. However, information causes people to think. More information causes people to think more. Emotion causes people to act. The use of an emotion, such as humor, appeals to our gut-level human nature.

I work with my consulting clients to show them that simply educating people about their product is not an effective way to sell it. Technology companies seem especially reluctant to accept the fact that informing their prospects about the product is not sufficient. A technically superior product does not ensure sales success.

People buy things because they have a desire for them. They want what it will give them.

People like that great feeling they get when they laugh. And associating that great feeling with your product works like magic.

I've added some wonderfully funny commercials to my web site. Click here to see and hear them. They are from IBM, believe it or not. Ironically, IBM may never show them on TV or even post them on the IBM web site because their own attorneys are debating with themselves about the appropriateness of them. This may be your only opportunity to see them. (I was granted special permission from IBM to put them on my web site while their lawyers fuss.)

They are effective because they use humor to differentiate one computer platform, the iSeries, from the rest of the computer platforms.

Humor is an effective way to make a serious point.

If this is difficult to read because the HTML format doesn't work properly with your email software, please forward this to subscriptions@CreativelySpeaking.com and ask us to change your subscription from HTML to Text format.
3. Travel Tip
I found something that is amazing for the traveler. I've never before included a product endorsement in Business Magic! but I want to tell you about this. I have no financial interest in the company. They are not giving me a commission or anything like that. It is just so cool I want you to know about it.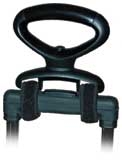 It is called TravelTow™. It is a comfortable rotating luggage handle that straps on the existing handle of your rolling carry-on bag. It has a universal joint so you can turn your hand in any position you find comfortable while pulling your bag. I saw a flight attendant with one, put it on my wish list, and got it as a Christmas gift from my nephew, Adam Klepetar. It is built solid, works great, and costs less than twenty bucks.

Click here to see the web site. If you try it, let me know what you think.


4. That's Remarkable
Remember hearing someone say, "Did you see … ?" or "Did you hear about … ?"

Something unusual, special, or unexpected caused them to mention it to you. Something distinctive caused them to remark about it. It may be a new product, a special offer, or a newsworthy event. They remarked to you because of something distinctive. Seth Godin, in his popular little book "Purple Cow" calls this being remarkable - something others remark about.

What is it about you, your products, or services that people mention? Listen to what others say. That will tell you what, if anything, they find remarkable.

I use evaluations at all of my keynote presentations in order for me to capture what people say about me. What my audiences find remarkable is that they thoroughly enjoy my presentation and at the same time learn powerful information that will improve their businesses and lives. It is my combination of magician, scientist, humorist, and business executive that makes my programs, well, remarkable.

I push my consulting clients to identify what is unique and remarkable about their products or services. If they can't articulate and communicate how they are distinctive, they are doomed to being a commodity. If they are seen as a mere commodity, the only distinguishing factor their prospects will consider is price and they are doomed to cutting prices to make sales.

Whether you are a software company, an entertainer, a service provider, or a manufacturer, you must be special.

Distinction prevents extinction in today's economy.
If you enjoy this Business Magic!™ electronic magazine, will you do something for me? Simply forward this issue to the people you know who could benefit from it. Or, simply tell them they can sign up for their own subscription. All they have to do is go to !link_website to sign up. It is that easy! You and I want to share the magic so pass it on.
They'll thank you for it and so will I.
5. The Winner
Following Randall's keynote, Success Through CREATIVITY and INNOVATION! at the MDU Resources Group's LEADERSHIP CONFERENCE, a drawing was held for an autographed copy of Randall Munson's best-selling book.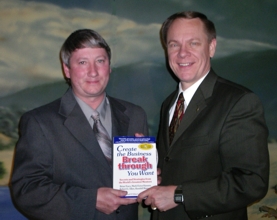 An autographed copy of
Create the Business Breakthrough You Want
was won by Scott DeWandel of
Anchorage, Alaska

If you want Randall Munson to deliver one of his powerful, award-winning presentations at your event, contact him now!
6. Best Speaker Awards
COMMON, the world's largest computer users group, will award Randall Munson three Gold Medals for his top rated presentations at the last international conference in Chicago, IL. His program "Magic of Selling Technology!" was the highest rated session of the entire conference.

Bev Russell, president of COMMON, will present the medals to Mr. Munson at the Opening Session of the COMMON Conference Sunday, September 18, at the Orlando World Center Marriott.

Speakers whose sessions are rated in the top 1% are awarded a Gold Medal; the next 2% receive a Silver Medal. Munson will also receive three Silver Medals.

The three new Gold Medals will bring the total number Munson has earned to 65. COMMON has awarded a total of 101 Gold Medals which gives Munson the distinction of having earned twice as many Gold Medals as all other speakers combined.

Inducted into the Speaker Excellence Hall of Fame in 1997, Munson has earned an amazing record of awards for speaking. He has been recognized as the Best Speaker dozens of international conferences in the US as well as in Europe, Asia and Australia.

Click here to see the full press release.
Would you like some useful things without having to pay for them? We'd like to give that to you. Here is some !link_free for you.
7. Parting Thoughts
The focus of this issue of Business Magic!™ is sales. No matter what business you are in, sales are essential. Even in a non-profit organization, sales - the acceptance of what you are offering - are necessary for you to fulfill your mission. It is so important that I created a keynote presentation "The Magic of Selling!" to help organizations around the world understand the secrets to increasing their sales.

I work closely with companies and corporations, as a consultant, to help them boost their sales.

The use of emotion, such as humor, and the importance of being distinctive, are only two of the secrets of successful sales. To find out more about how you can increase your sales - and make your competition disappear, click here now.

Laugh at Work Week was founded by Randall Munson and is celebrated around the world annually April 1 through April 7.

I've helped companies around the world make millions of dollars in additional sales - and I may be able to do that for you, too. I can only work with a limited number of companies so, if you are interested in discussing the opportunity, !link_contact_me for a no-cost consultation and we can explore the possibility.
See Randall

Most of Randall Munson's appearances are private events for companies and organizations. Occasionally, there are public venues, open to everyone. Some of them are listed below.

If you would like us to tell you when Randall is speaking in your area, please !link_contact_randall now and ask us to let you know.
Boston, MA, USA
August 21-26, 2005
SHARE




SHARE, the world's first organization of computing professionals, presented Randall Munson with the Best Session Award for his top rated presentation "Business Success Through CREATIVITY!" at their previous international conference. This is the second SHARE conference in a row in which Randall earned the Best Session Award.
Randall is presenting four sessions at SHARE.
http://www.share.org


Orlando, FL, USA
September 18-22, 2005
COMMON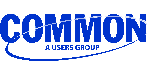 Randall is presenting six sessions at COMMON, World's Largest Computer Users Group. Randall will receive three GOLD MEDALS for his top rated presentations at the last conference. His program "Magic of Selling Technology!" was the highest rated session of the entire conference.

Randall will be presenting the closing session for the
IT Executive Conference on Monday, September 19, 2005, at the Orlando World Center Marriott in Orlando, Florida. http://www.common.org

Fukuoka, Japan
October 26-28, 2005
iSUC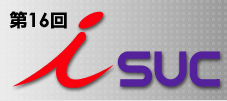 Randall is presenting a major presentation at iSUC, Japan's Largest Computer Users Group. Randall received the Best Session Award the last time he spoke at this prestigious international conference.

English: http://www.uken.or.jp/isuc/isuc16/index_e.html
Japanese: http://www.uken.or.jp/isuc/isuc16



Thank you for being a loyal subscriber and for your trust by recommending Business Magic!™ to others.

To subscribe, click the link below.
Subscribe


© 2005 Randall Munson. All rights reserved.
We encourage sharing Business Magic!™ in whole or in part if
copyright and attribution are always included.

Contact Randall now for further details of his powerful original programs, to request an information kit, or to hire Randall Munson for your organization.