Vancouver, British Columbia, Canada

One way or the other, you have my attention!
Thanks, to Catalin Comsia for the picture.

Each issue of Business Magic!™ features a photo from my personal "Humor File" containing funny things I have collected from around the world. I recommend you create your own Humor File; put into it whatever you find that is funny to you; and, when you are stressed, open up your file and look through it. It works like magic to help reduce stress - and it's cheaper than therapy!

Try some more FUN STUFF and enjoy the laughs!

Finding creative solutions doesn't have to be as difficult you may think.
We tend to operate from the erroneous notion that huge, important solutions can only be found through huge amounts of hard work. This is simply not true. Let me give you five examples of simple, creative solutions for major problems. Three have been successfully implemented; two are ideas that I'd like to see implemented. They all have one thing in common: a simple creative idea with huge results.

Board Airplanes by Letter Instead of Number
Traditionally airlines board passengers by row number from the back to the front. That seems expeditious. But in practice, this process creates a cabin clogged with bodies from the back to the front. United Airlines is now boarding passengers by letter. They board the window seats first followed by those in middle and isle seats (Pairs or groups of people are boarded together). Boarding time is reduced by 4 to 5 minutes. This simple, creative idea results in faster boarding and faster turnaround at the gates, which saves them $1,000,000 a year!

Disney Barbie Battle
Disney wanted a line of products targeted at 3 to 6 year old little girls. Mattel has been very successful in that market with Barbie dolls. Instead of creating and marketing an entirely new character to compete with Barbie, Disney took a simpler, less costly and more creative approach. They pulled 8 female characters from their existing animated movies, repackaged them, and marketed them as Disney Princesses (Snow White, Cinderella, Sleeping Beauty Aurora, Belle, Jasmine, Mulan, Ariel and Pocahontas). In only five years the Disney Princess brand is worth $3,000,000,000.

Wireless Car Sales
It is difficult and expensive to make market-significant innovations in core automotive technologies such as engines, transmissions or breaks. General Motors tried a creative technical innovation that was unconventional for a car company. They combined an on-board speakerphone and event-triggered communications device, global positioning system (GPS) and a wireless network that collectively is called OnStar. Since it was introduced in 1995 as an expensive but "nice to have" safety feature, OnStar has become a feature customers rely on for peace of mind. OnStar reached a record 4,000,000 customers in 2005 and will be part of all GM vehicles by the end of 2007. In the highly-competitive automobile industry, OnStar has become a key product differentiator that has driven the sales of millions of vehicles for GM.

Burp, Moo, Burp
The world is looking for ways to reduce greenhouse gas emissions. However, most options that can make a significant ecological impact would have a greater negative impact on the global economy. But there is a creative idea may be effective and inexpensive. Cows burp and fart a lot. A food additive can reduce methane output of cows by 70%. Before you laugh at the idea of "Beano" for cows, think about this: Farm animals produce about 14 percent of the world's methane. There are more than 1,000,000,000 cows worldwide and a single cow can produce more than 14 cubic feet of methane gas a day. It makes emissions from aerosol cans pale in comparison.

Increase Alcohol Consumption
The United States, like most countries, is concerned about energy shortages and is seeking ways to reduce the consumption of oil. There are lots of expensive energy alternatives but there is a simple, creative idea: make all new vehicles run on E85 ethanol (85% alcohol, 15% gasoline). The technology exists. My 1998 Dodge Caravan runs on dual fuel. It just came that way; I didn't pay more for it. I've been using E85 for the past year. Not only does it require less crude oil, it is typically 50 cents a gallon cheaper! To cut lead emissions a few years ago, the government required all cars to have catalytic converters and filling stations to sell unleaded gas. We could require all cars to be dual-fuel and require all filling stations to sell E85. Crude oil consumption for gasoline in new cars would drop by 85%, gas prices for consumers would drop significantly, and a huge new market would appear for American grain.

These five examples demonstrate that creative ideas don't have to be hard. Simple creative ideas can deliver huge results. Instead of dwelling on creating complex and difficult solutions to the problems you face, look for the creative – but easy – solutions.

Don't make it so hard.

If this is difficult to read because the HTML format doesn't work properly with your email software, please forward this to subscriptions@CreativelySpeaking.com and ask us to change your subscription from HTML to Text format.

3. Think Where You Think Best

Think about the last time you had a great idea. You know, one of those "ah –ha!" moments when the light bulb goes on and, in a flash of genius, a great idea pops into your mind.

What were you doing at the time? When I pose this question to my audiences I always get similar answers – and it doesn't matter what country I'm in. Typical answers are: when I am jogging, when I'm taking a shower, when I'm waking up, when I'm driving the car, or when I'm walking around. Nobody EVER says, "When I sit at my desk and work really hard." Working hard gets in the way of finding a great, creative idea.

When you need to think of a creative solution to a problem, do not sit at your desk and work really hard at it. Instead, do your thinking where you think best. Get up and walk around or do whatever it is you do when you get your great ideas.


Would you like some useful things without having to pay for them? We'd like to give that to you. Here is some FREE STUFF for you.

4. International Creativity Month

The beginning of the year is the time many individuals and organizations pause to reflect on the prior year and plan for the year that is just beginning. The first month of the year provides a wonderful time to take a fresh approach to problem solving. This is a perfect opportunity to consider ways that creativity and innovation can be applied during the year ahead.

That's why I founded International Creativity Month.

It is recognized annually in the month of January. Rather than being satisfied with a temporary new year's resolution, International Creativity Month provides a more powerful, long-lasting opportunity for positive change. It serves as a reminder to individuals and organizations around the globe to capitalize on the power of creativity and innovation.

The beginning of the year is the time that people traditionally make New Year's Resolutions in which they resolve to change some personal behavior. Conventional new years resolutions to loose weight, stop smoking, floss daily, or clean out the garage are often abandoned after a few weeks and never reconsidered until another new calendar is hung on the wall.

Organization's new year's resolutions to reenergize their people, improve their communications, or develop their leadership are also abandoned as quickly as the average diet.

As I've shared my program "Success Through CREATIVITY and INNOVATION" with businesses and organizations around the world, I've seen how effective new ideas can be in creating success. A single creative idea can have a greater impact on the success of an organization than hard work, overtime, and cash investment combined.

Unleashing creativity is vital for personal and business success in this age of accelerating change..

If you have never initiated a program to infuse your organization with creativity and innovation, now is the time to act. The process is fun and the celebration of the resulting success even more fun!


If you enjoy this Business Magic!™ electronic magazine, will you do something for me? Simply forward this issue to the people you know who could benefit from it. Or, just tell them they can sign up for their own subscription. All they have to do is go to

CreativelySpeaking.com to sign up. It is that easy! You and I want to share the magic so pass it on.
They'll thank you for it and so will I.

5. Creative Logo for a Creative Month

It seemed to me that the creation of a logo for International Creativity Month should be done in a creative way. So, instead of hiring a design studio to develop the logo, as I did for the logo for my company, Creatively Speaking, I tried something different. I tapped into the creative minds of college students.

Nancy, my executive assistant, contacted a number of colleges and universities to work with us on the logo design. After much consideration, we decided to work with the students at Northwestern College. Students of Professor John Printy, NWC department of Art and Graphic Design, appreciated the opportunity to work on a real business project to create a logo that will be seen around the world. The project gave the students a more real-world experience than the typical hypothetical classroom exercise.

After working through many creative design alternatives that included everything from images of light bulbs and businessmen to clowns and Albert Einstein, here is the final logo design.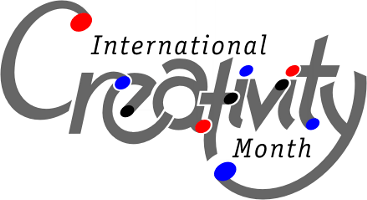 My thanks to Professor John Printy and the team of Northwestern College students that created the International Creativity Month logo, Elizabeth Briggs, Brian Bell, Asta Niebeling, and Doug Swenson, for their creative work.


If you want Randall Munson to deliver one of his powerful, award-winning presentations at your event, contact him now!

The focus of this issue of Business Magic! ™ is creativity. In this world of accelerating change, innovation and creativity are critical for every organization. That is why I created the program "Success Through CREATIVITY and INNOVATION!" help organizations significantly increase the creativity of their people.

In fact, those who participate will double their creativity in an hour!


* International Creativity Month was founded by Randall Munson and is celebrated around the world annually January 1 through January 31.

I've helped companies around the world make millions of dollars in additional sales - and I may be able to do that for you, too. I can only work with a limited number of companies so, if you are interested in discussing the opportunity, contact me for a no-cost consultation and we can explore the possibility.

See Randall

Most of Randall Munson's appearances are private events for companies and organizations. Occasionally, there are public venues, open to everyone. Some of them are listed below.

If you would like us to tell you when Randall is speaking in your area, please

contact Randall now and ask us to let you know.

Plymouth, Minnesota, USA
February 21, 2006
MSAE





MSAE is a society of association executives serving associations in Minnesota, North Dakota, and South Dakota. MSAE will be featuring Randall Munson's presentation "Success Through CREATIVITY and INNOVATION!" at their Speed Learning: A Speakers Showcase Event.
http://www.msae.com



Seattle, WA, USA
March 5-10, 2006
SHARE



SHARE, the world's first organization of computing professionals, presented Randall Munson with the Best Session Award for his top rated presentation "Success Through CREATIVITY and INNOVATION!" at their previous international conference. This is the second SHARE conference in a row in which Randall earned the Best Session Award.
Randall is presenting three sessions at SHARE.
http://www.share.org
Rochester, MN, USA
March 18, 2006
Crossroads College



Crossroads College is sponsoring a half-day "Creative Ministry Seminar" by Randall Munson. As much as we want to come up with fresh, new ideas in ministry, we struggle to break out of our conventional thinking.
Randall Munson's Creative Ministry Seminar will change all that.
http://www.crossroadscollege.edu
Minneapolis, MN, USA
March 26-30, 2006
COMMON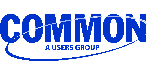 Randall is presenting six sessions at COMMON, World's Largest Computer Users Group. Randall has earned more than 65 GOLD MEDALS for his top rated presentations at previous conferences. One year ago his program "Magic of Selling Technology!" was the highest rated session of the entire conference.
http://www.common.org
Dallas, TX, USA
April 23-26, 2006
JUST-US 2006 Annual Conference



Randall is presenting the keynote address "The Serious Business of HUMOR" at JUST-US 2006 Annual Conference. JUST-US is an association of Siemens Enterprise Networks users.
http://www.just-us.org/events/conf2006/index.cfm


La Crosse, WI, USA
June 4-9, 2006
Clown Camp



Clown Camp is the largest clown training program in the world. Now beginning its 26th year, it is also the oldest clown-training program in existence today.
Randall is presenting numerous educational programs about subjects such as magic, ventriloquism, prop construction.
http://perth.uwlax.edu/clowncamp


Thank you for being a loyal subscriber and for your trust by recommending Business Magic!™ to others.

If you have difficulty subscribing or unsubscribing, please send an email with your name and email address to subscriptions@CreativelySpeaking.com and we'll help you.
To subscribe, click the link below.
Subscribe

© 2006 Randall Munson. All rights reserved.
We encourage sharing Business Magic!™ in whole or in part if
copyright and attribution are always included.
Contact Randall now for further details of his powerful original programs, to request an information kit, or to hire Randall Munson for your organization.